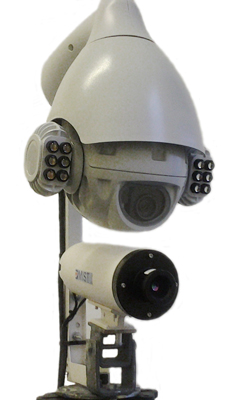 The NetWatch MIST DT uses the market leading MIST detection and tracking system to dynamically control a PTZ camera. Using this system it is possible to automatically and accurately follow tracked targets within the TI sensor's field of view without the intervention of an operator.
MIST DT is designed to work with a thermal fixed camera (the sensor) and a PTZ visual spectrum camera that conforms to the extended control protocol that includes real position coordinate system.
Peace Of Mind
Whether your assets are local or remote you can rest assured that the AR&T MIST Dynamic Tracker is ever vigilant, protecting, reporting and recording video and alarm data; which in turn allows you to respond quickly to the threat and collate accurate evidential quality material, making your case more effective to prosecution.