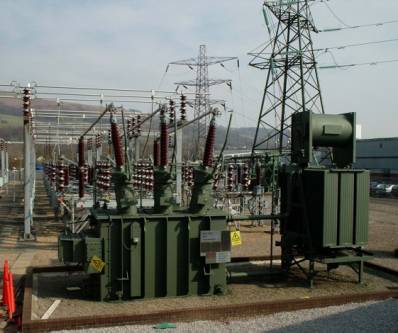 The Challenge:
The initial challenge was to provide a system that would enable local depot staff to manage their own site security during daytime operations, and central office security staff to control and monitor the 26 depots at other times. The depots ranged from Milford Haven in West Wales, to Redruth in Cornwall. The central control is in Cardiff.
A system was required that was compatible with existing communications infrastructure, could provide the necessary video quality and would reliably alert operators when it detected intruders. NetWatch was the ideal choice.
The Solution:
NetWatch Video Data Servers, using Local Area Networks for on-site communications and low cost ADSL broadband for off-site communications, were fitted in all the depots. This allows daytime staff to manage local security from their own NetWatch Surveillance Control Stations.
Subsequent Projects:
After completion of the depot project, Western Power placed another order for the system to be extended to 37 electricity sub stations; these are now all on line to the complete satisfaction of the client, with the Cardiff office currently having control of about 70 sites. The system is now rolled out to more major power and LNG distribution networks.